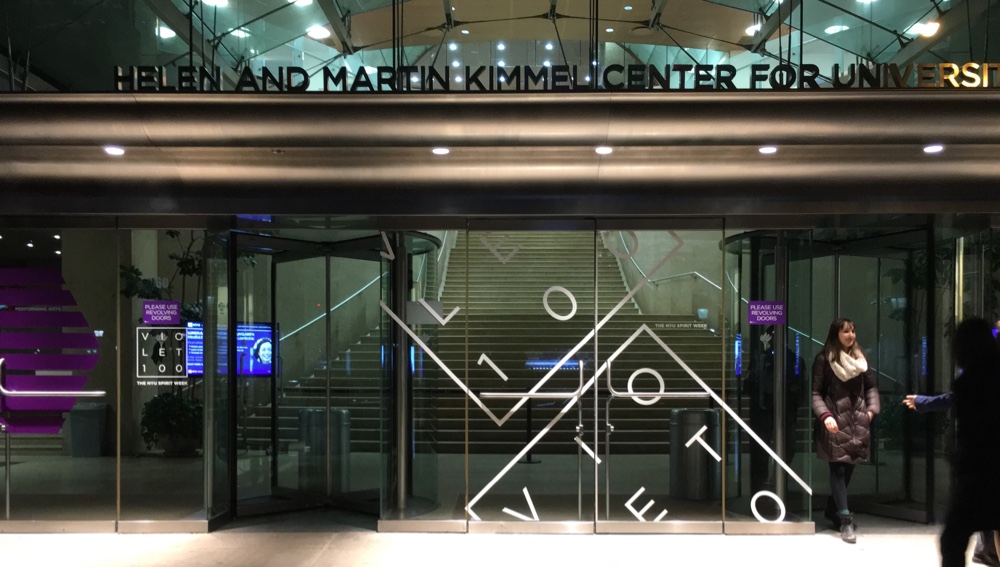 Originally it stood for 100 hours of NYU spirit. Now it is a weeklong series of events celebrating university pride, and students needed to know it was happening.

I developed what become known as the Tic-Tac-Toe identity (though I strongly preferred The Grid), to be used across all promotional material. It showed up on coffee cup sleeves, napkin dispensers in the university cafeterias, hats, shirts, and on all flyers for the individual events which Violet 100 comprised.
Then we decided to make a sticker the size of a building.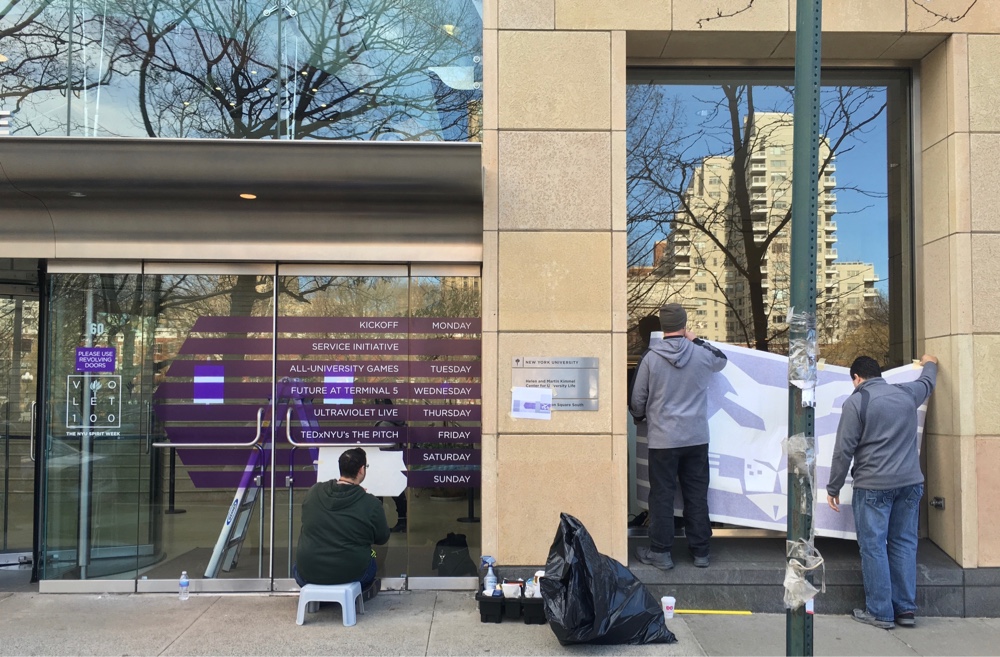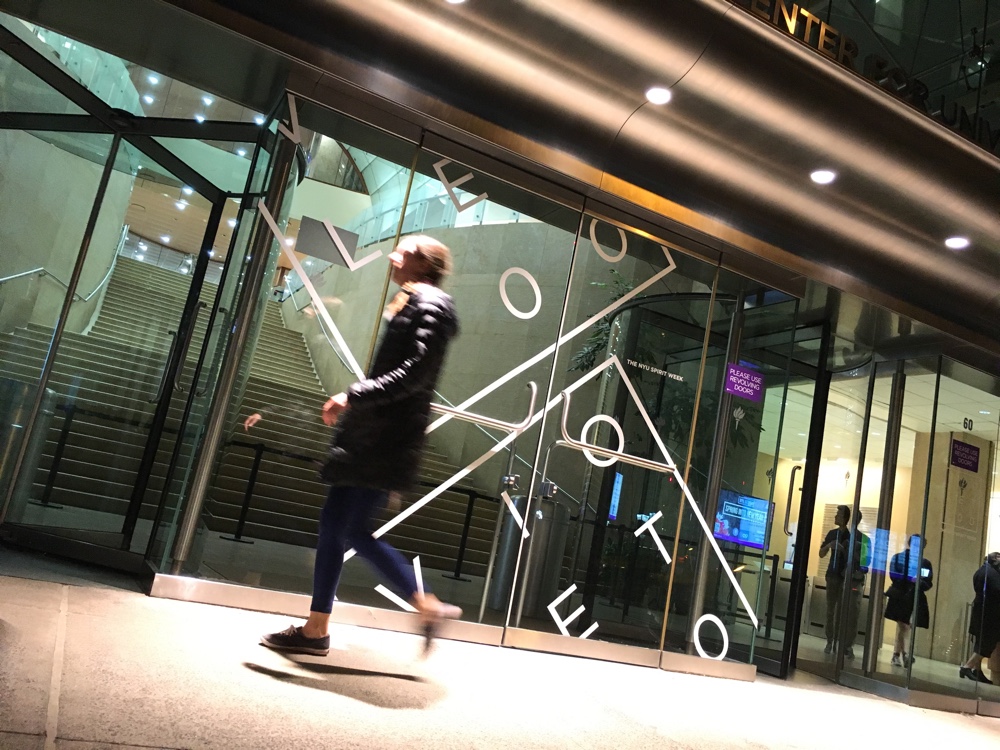 But we kept some things small, for scale.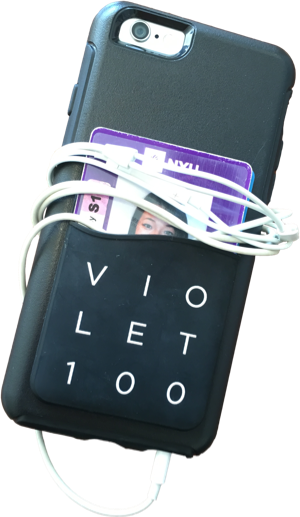 Project managed by Petey Shivery.
Flanking bobcats designed by John Belknap.
Designed by Jacob Ford in February 2016.